#1 Kimi's amazing eye-hand coordination
 #2 Massa's stair abilities
#3 Alonso Booing Seb…or making fart sounds as people pass by
#4 Webber's replacement?
#5 Peter Pedromou attempts to leave Red Bull for mcLaren
#6 Lewis Hamilton's mad camera skills
#7 Sebastian Vettel is Ultraman!
#8 Michael Schumacher and Depends Undergarments
#9 Massa is a short-timer…he doesn't get the Ferrari umbrella
#10 And they say Nico Hulkenberg is too tall…nonsense!
#11 The main reason women actually watched F1 in the early 70's
#12 Kimi's crazy-awesome car control!
#13 The reason Heikki Kovalainen isn't driving anymore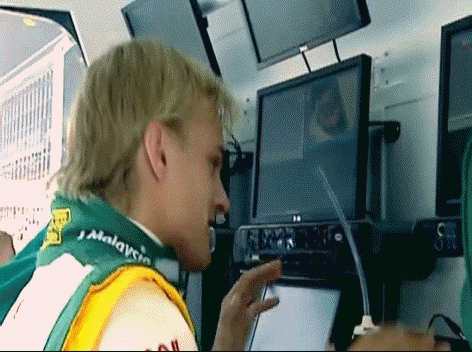 #14 Webber's replacement?
#15 Schumacher's mad muppet skills…two muppet head-turns at once! Eat it Frank Oz!
#16 Kimi's loquacious interviews
#17 David Coulthards Bromance mating rituals
#18 Sebastian's dislike for Monaco's royal guard
#19 Adrian Newey's self-healing F1 car
#20 Champagne bottle shuffle. F1's herpes awareness week
#21 Sauber's involvement in Chemtrails
#22 Mark Webber's temper
#23 Vettel's Napoleon Dynamite dance
#24 Vettel's finger!
#25 How F1 cars take Eau Rogue vs other race cars